Real Estate Investors: You can make $$$ in Finder's Fees
with Hunt Group Homes.
Here is how it works:
If you refer us to a distressed sale or home in any condition, we pay you a Finder's Fee of 1% of the purchase price at closing!
PLEASE NOTE: We only buy homes in the Dallas, Texas and Collin County, Texas area. 
Typical Closing takes only 7 days
Example: We purchase a home for $150,000 that you referred to us, and we pay you a $1,500 Finder's Fee!
What are we looking for and how can you earn your finder's fee?
Homes with absentee owners.
Homeowners who are facing foreclosure.
Owners going through a bankruptcy where the home is susceptible to that bankruptcy.
Properties in probate.
People who inherit homes that they don't want or are just tired of being a landlord — they can walk away quickly with cash in their pocket.
Properties that are part of a divorce settlement.
Homes in need of major repair.
You can refer friends, family members, and co-workers who need to sell their property for cash.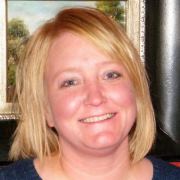 Sarah Moody from Plano, TX
"I spend a lot of time on the internet trying to find creative ways to make money. I find deals on Groupon, LivingSocial, etc. and I don't even know how I stumbled across this Hunt Group Homes website, but I am sure glad I did because I simply spent about an hour on Craigs List in the 'Homes for Sale by Owner' section and sent the link of a home to the Hunt Brothers. A week later they closed on the home and I got 1% of a $250,000 home. My check was for $2,500 and it was the most money I ever made from any of my online jobs. Talk about a bonus!! I was super excited and needless to say I plan to spend much more time sending homes to this website!"